Keep your
Health on track!
Whether you're looking for a push in the right direction or need a more intensive exercise plan, our trainers will provide the support you need to advance your health and wellness goals. We are committed to your safety and our programs meet all by federal, state, and local guidelines. We  provide professional guidance to help you crush your health and fitness goals! 
By becoming a member you will have the opportunity to utilize our Personal Training services.
Our team of Certified Personal Trainers  are here to help support, motivate, and encourage you to reach your goals. We are here to keep your workouts fresh, fuel your motivation, and make exercise fun and exciting. 
Personal Training
Benefits of Personal Training
Personal | YMCA Personal Trainers work with you to plan a safe, efficient program to help you reach your health goals.
Individual | Your body deserves a unique fitness plan tailored to you. Our Personal Trainers can help you make the most of your time at the YMCA.
Progressive | As your fitness improves, your Personal Trainer will always modify your exercises to ensure maximum enjoyment and results.
Motivating | Provide encouragement and support to keep you on track. We can provide structure and accountability, and help you develop a lifestyle that encourages health.
Efficient | Personal Trainers help you focus on results and stop wasting time doing inefficient workouts. A Personal Trainer has a plan and will help you get maximum results in minimum time.
Safe | Personal Trainers teach proper exercise form and work at your pace and level to prevent injury.
Integration of a continuous exercise program into your lifestyle
Efficient time use to get the best possible results
Certified trainers provide training resources to help you meet your goals
Coordination of exercise program intensity, duration, and frequency
Constant encouragement and feedback to you during each workout
Sports-specific training available
More Details
Introduction to Personal Training for Teens
Teens who work out with weights, as well as exercise aerobically, reduce by half their risk for sports injuries. Weight training also helps improve sports performance. It boosts bone density and strengthens tendons", Dr. Brehm-Curtis says. Barbara Brehm-Curtis, Ed.D., a professor of exercise and sport studies at Smith College in Northampton, Mass.
Calling all teens 
Personal training with teens is not only educational but also works on building strength and cardiovascular fitness. Each movement can require more attention to specific body positioning and consistency. Teens will be educated on movements that both educate and builds a strong physiological connection.
With teens, the slowing of each movement is often necessary to create consistency to maximize progression. This optimizes athletic performance and minimizes the risk of injuries. 
More Details
Personal Training Packages
Our certified trainers will help you achieve your fitness goals by designing programs to specifically meet your needs. 
Packages are available in 30 or 60 minute sessions.
More Details
Important Information
Keep your health and wellness on track with customized training to suit your needs. All pre-paid sessions must be used within 6 months of purchase.
Locations offering this program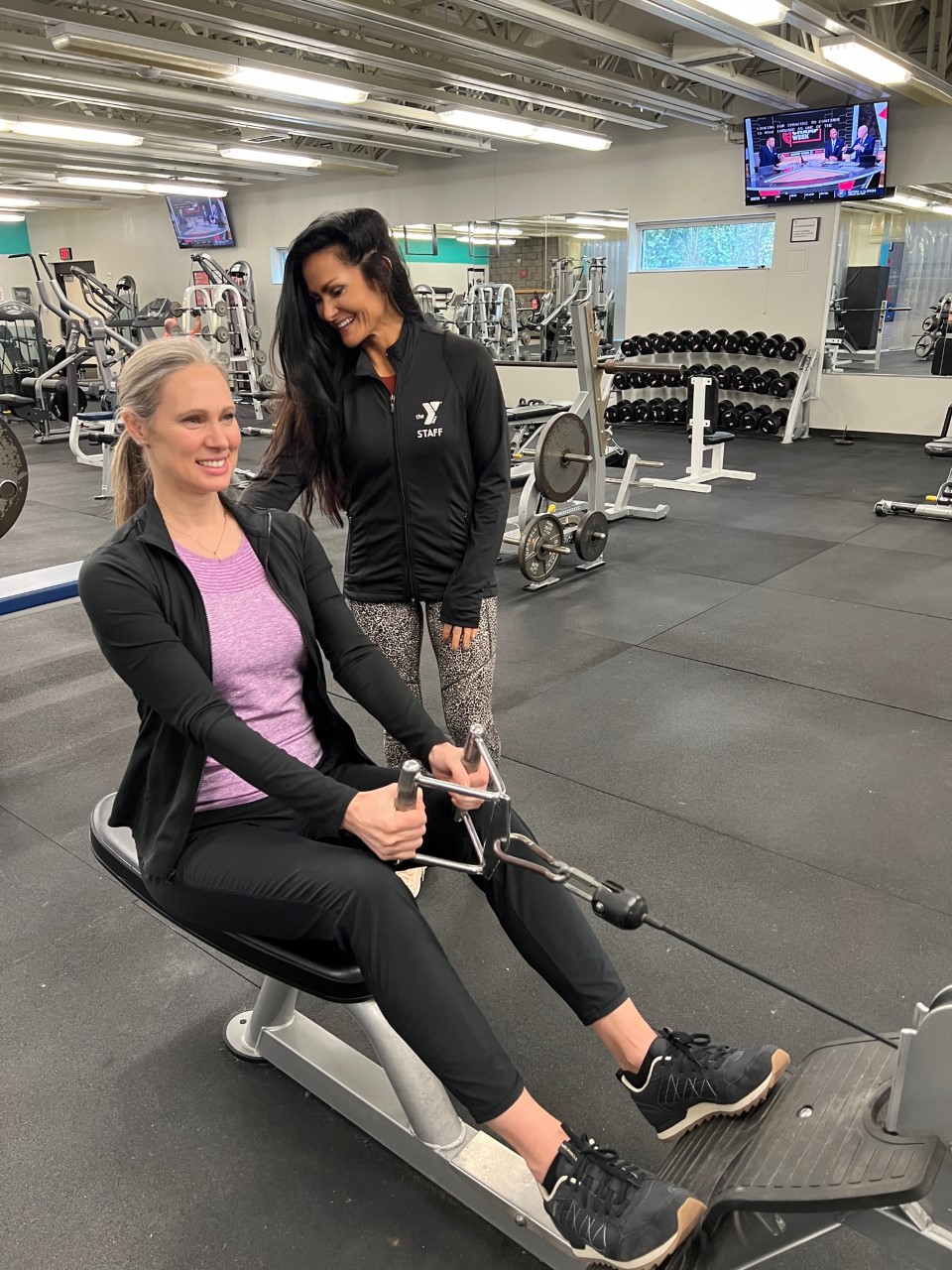 Personal Training Story-Lucynda
I cannot say enough positive words about how much this program has helped me. Having my personal trainer has been enormously helpful to me. Now, I've been seeing Jodie every week for over four years. I don't know what I'd do without it.