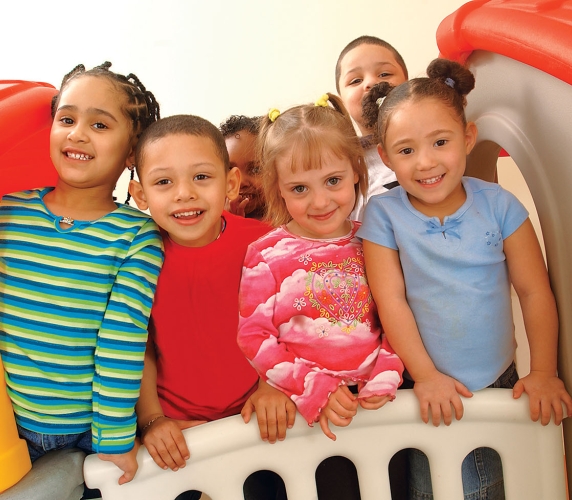 Our Principles are love, respect, honesty, responsibility, and service. These principles set us apart in all that we do. More than a health provider or a place for children to play, the Y's mission is to engage the entire person—spirit, mind, and body. Today, intentional dialogue around these principles equips members, participants, parents, volunteers, and staff to lead healthy and meaningful lives.
History
The YMCA of Columbia-Willamette hosted its first meeting in the basement of the First Presbyterian Church in downtown Portland in 1868. With a mission to "promote Christian sympathy and fellowship, and to encourage and give direction to united Christian labor." 
Early social and cultural activities included educational classes, lectures, mission meetings, musical entertainment, and theatrical events. The Portland YMCA continued to grow, and programs soon extended to sports and aquatics as health and physical education gained popularity. Technical classes in automotive, plumbing, electrical crafts, and horticulture were also held at the Portland YMCA beginning in the early 1900s. By 1920, their educational classes served to become a technical school called the Oregon Institute of Technology.
YMCA Camp Meehan was established at Spirit Lake on Mt. St. Helen's in 1909, only to burn when the mountain erupted in 1980. YMCA Camp Collins was built shortly after Camp Meehan in 1926. YMCA Camp Collins celebrated its 90 birthday in 2016.
By the 1920s, the YMCA offered various physical education classes and an entire floor devoted to the "young men's division." During the Great Depression, the YMCA of Columbia-Willamette increased its programming for social activities because all the young men had "too much time on their hands."
During WWII, the downtown YMCA Chapel hosted daily wedding ceremonies.
In 1955 the John R. Leach YMCA in SE Portland opened. In 2000, the Center converted into a Child Development Center and an Arts Education Center to continue serving the people in SE Portland.
Our Health and Wellness facilities expanded in the 1990s to Sherwood, OR, and Vancouver, WA serving thousands of kids and families.
In 2018, we celebrated 150 years of service! Almost 60,000 participants were involved in YMCA programs that same year, with 1,963 volunteers. Furthermore, 13,789 kids participated in our youth sports, 1,948 children were served in our early childhood programs, and more than 5,000 kids attended Camp Collins. In addition, members and participants at our Y health, wellness, and sports facilities visited those locations more than 575,000 times, and 2,397 kids participated in our school enrichment programs.
In 2022 we provided 430,000 nutritious meals to kids and families, 1 million hours of childcare and learning support, 4,750 youth with a camp experience, and 5,500 youth with swim lessons and safety around water training. 
Our Organization
The YMCA of Columbia-Willamette is an association of people who are passionately committed to our purpose and mission. Our culture is welcoming and accessible to all. To fulfill our mission, we recruit, develop and maintain a diverse workforce in an environment of mutual support, encouragement, accountability, compassion, and forgiveness.
Our Commitments
Establish long-term relationships 

Strive for excellence in all that we do 

Lead by example and serve others

Develop people to their fullest potential 

Thoroughly enjoy what we do