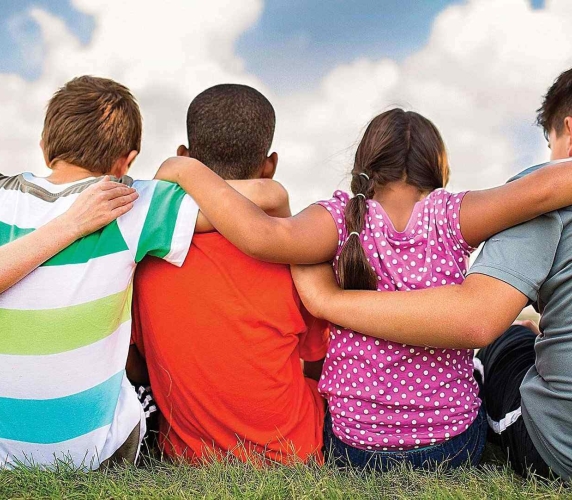 Learn About
Your Y
Mission
To put the principles of love, respect, honesty, responsibility, and service into practice through programs that build a healthy spirit, mind, and body for all.
Vision
Strong communities are inspired through family, fitness, faith, and fun.
Impact
We're a catalyst for transformational change, fostering relationships and building thriving, inclusive communities.
Our YMCA
In 2018, we provided opportunities for almost 60,000 people to experience personal growth, strengthen relationships and build better communities. As we continue to grow, we become more than just a gym—we teach lifesaving skills in the water, good sportsmanship on and off the field, and ensure a brighter future for all.
We provided more than 29,600 Health and Wellness memberships, taught more than 13,800 kids new skills in Youth Sports, and gave more than $1.6 Million in Financial Assistance to the community.
More than 13,900 kids and teens participated in Day and Overnight Camps, and almost 2,000 infants, toddlers, and preschoolers learned in early education. More than 2,200 kids improve their academic skills in our Before and After School programs.
Areas of Impact
Youth Development
Regardless of where they live or income level, children struggle to develop the positive values, ethic of civic responsibility, and educational skills necessary to be prepared for adulthood. The YMCA's youth development approach demonstrates notable success in bolstering developmental assets related to school success and character.
At the Y, we support and encourage children and teens as they learn about positive behaviors relating to leadership, service to others, and healthy actions.
Healthy Living
We are raising the least fit, least healthy generation of children in our nation's history. The associated health care and social costs threaten to overwhelm the community's ability to respond. The YMCA is the historical leader in building health in spirit, mind, and body for all ages.
We will help turn the tide by expanding research-based lifestyle health programs emphasizing and supporting families' involvement in improving activity and nutrition. We work to provide communities and individuals with programs that promote overall well-being and reduce the risk of illness and disease.
Social Responsibility
Families are under increasing stress, not connected to supportive communities, and unsure of where to go for help in balancing work, family, and civic responsibilities. The YMCA offers a community gathering place where diverse families participate and learn from each other in welcoming environments and where they can experience various activities and access supportive resources.
We aid individuals and communities to reach their full potential through multi-level approaches and solutions because we are all in this together. Together, we can motivate positive change. We empower our communities to be healthy, confident, connected and secure.