Come on in.
The water's fine!
Water Fitness is an excellent way to get fit. It is ideal for all fitness levels and non-swimmers. Join this fun workout with motivational music, a great community, and inspiring instructors. Why not? It's free to all members!!
Benefits of Water Fitness
Shapes & tones muscles
Improved cardio endurance
Increased mental acuity
Perfect for anyone with joint pain
Helps build muscular endurance
Swimming for exercise can burn up to 60% more calories than equivalent dry land exercises
Clark County YMCA Water Fitness Classes
Important Information
Come to class ready for the pool!
You'll need to wear proper swim attire - no basketball shorts, street clothes, etc.
Towel
Water bottle
This activity is free to all members!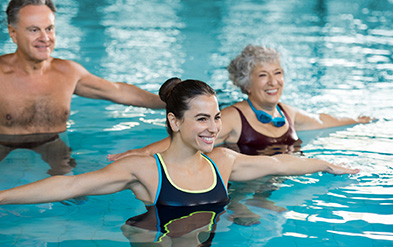 Helen Smith
Water Fitness Classes have great physical benefits and are also very social!